The spectacular surroundings of Montañana is an added attraction for a tour of the old town and highlights the opportunities for walking in the area, where there are many waymarked routes. The choice is wide, but theMonfalcó Nature Trail to the Congost de Mont-rebei,, is a special route because it is so high, and better if you do not suffer from vertigo.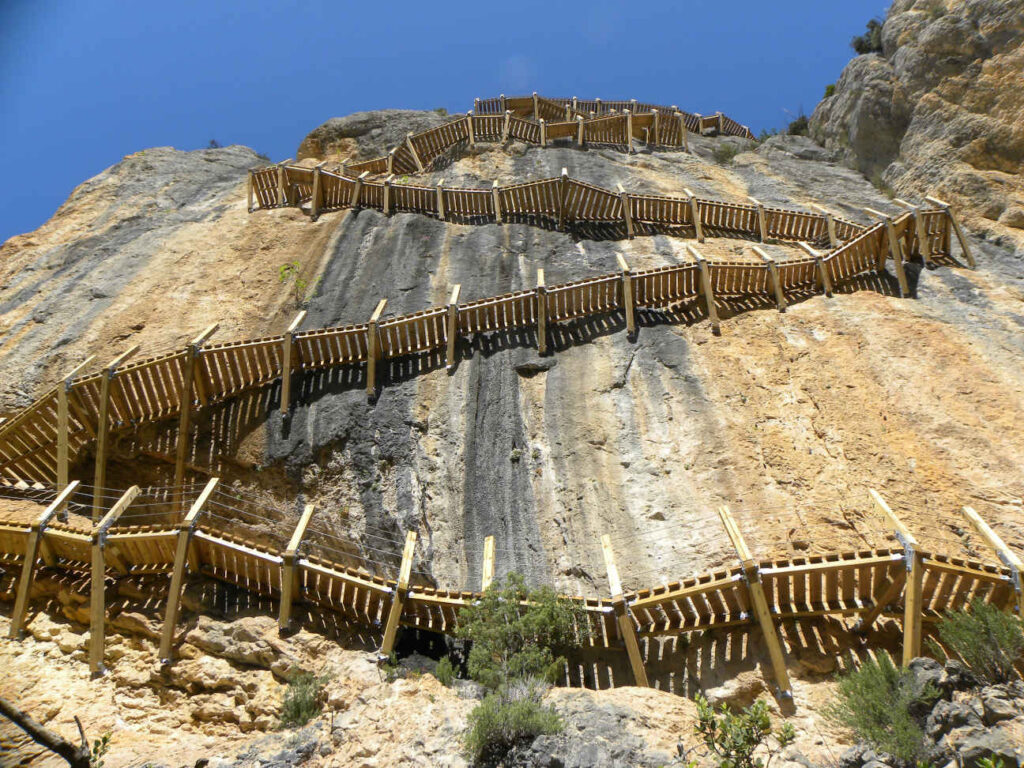 Montfalcó Nature Trail
Puente de Montañana is the entrance to theLa Masieta parking area, , the Lerida end of the Montrebei Nature Trail and the Montfalcó walkways, a spectacular hike that crosses the narrow pass where the Noguera river of Ribagorza joins together Catalonia and Aragón.
The trail starts in Aragón from the Montfalcó hostal, very near to the Romanesque chapel of de Santa Quiteria and St. Boniface, and continues along the river on two stretches of walkways anchored into the rock, crossing the river by a hanging bridge and goes along the Catalan side on a path cut into the rock. This enables you to walk safely in amazing surroundings and has regained a connection that was lost when the Canelles reservoir was built in 1960.
The complete trail is 9.5 km long from one end to the other, and walkers can return to the starting point either using two vehicles, or by kayaks to explore the hidden corners of the river bed.